Boys like maps, girls like romance -
FACT
.
So why not get your other half a print of an accurate, hand-drawn world map with a soppy message subtly emblazoned all over it? It's a win win situation.
I did this for my boyfriend's birthday present and he adores it, so I thought I'd spread the joy.
Before drawing the map in pencil, I cut out the lettering using bits of masking tape. Then, on completion, the masking tape was removed...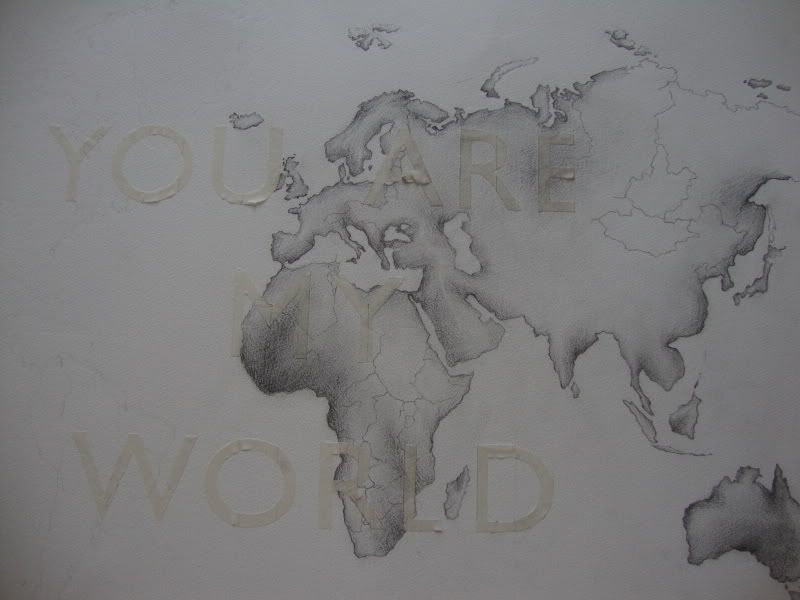 ...to reveal the clean white paper beneath it. In some places, the text is almost invisible which is what makes this print so lovely.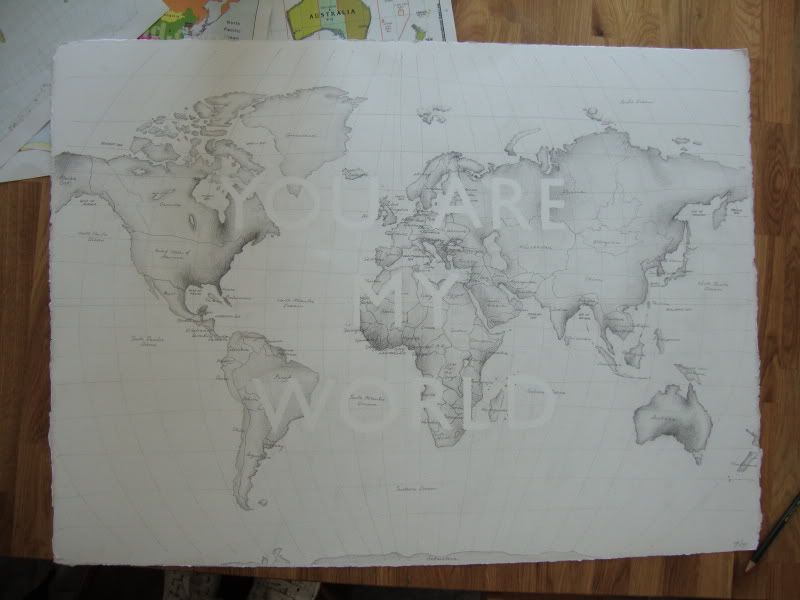 I